I made these for Zeppelin to take to school, not sure they will last the week! They are so good!!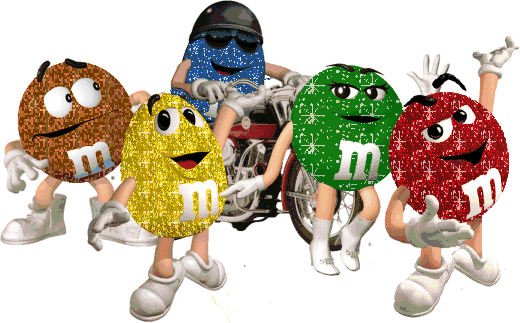 1 cup butter
1/2 cup sugar
1/2 cup brown sugar
1 egg
1 tsp vanilla
2 cups flour
1/2 tsp baking powder
Pinch of salt
M&M's - Lots!
Pre-heat the oven to 180 c
Cream butter and sugars until light and fluffy
Beat in egg and vanilla
Sift flour, baking powder and salt into mixture and blend

Drop dough onto tray 2 inches apart and pile the M&M's on top (the biscuits spread)
6. Bake 10-13 minutes till edges are light brown and centre is soft.
Note:- I had to put mine back in the oven as they did not harden enough to even pick up, might be my oven, i don't know. After i baked them a little longer, i let them harden and they were the perfect texture, crisp and light around the edges and
just
crispy in the middle.
I happened to be making something else as well and had a little melted white chocolate left over so i put it in a snap lock bag and snipped a tiny corner off and drizzled it over the biscuits and topped them with a few sprinkles to make them the
ultimate
M&M cookie!! Milk chocolate would be extra yummy! I will try that next time!!